BUSINESS IS ROCKET SCIENCE
Bisualizer is Mission Control for Salesforce
BISUALIZER USES THE POWER OF VISION TO HELP YOU make better decisions
Solve the Salesforce Visualization Challenge
Salesforce is the world's #1 CRM because it is a fantastic tool. But even Salesforce can't show you your entire sales funnel in one insightful window. That's where Bisualizer comes in.
By combining a revolutionary approach to business clarity with the latest research in vision science, Bisualizer gives you the power to literally see your entire business in one window. For the first time, you can understand your sales funnel instantly.
Are you ready to visualize your SALESFORCE DATA?
Enter your name and email address to get access to the Money Model Builder. Free. No credit card required.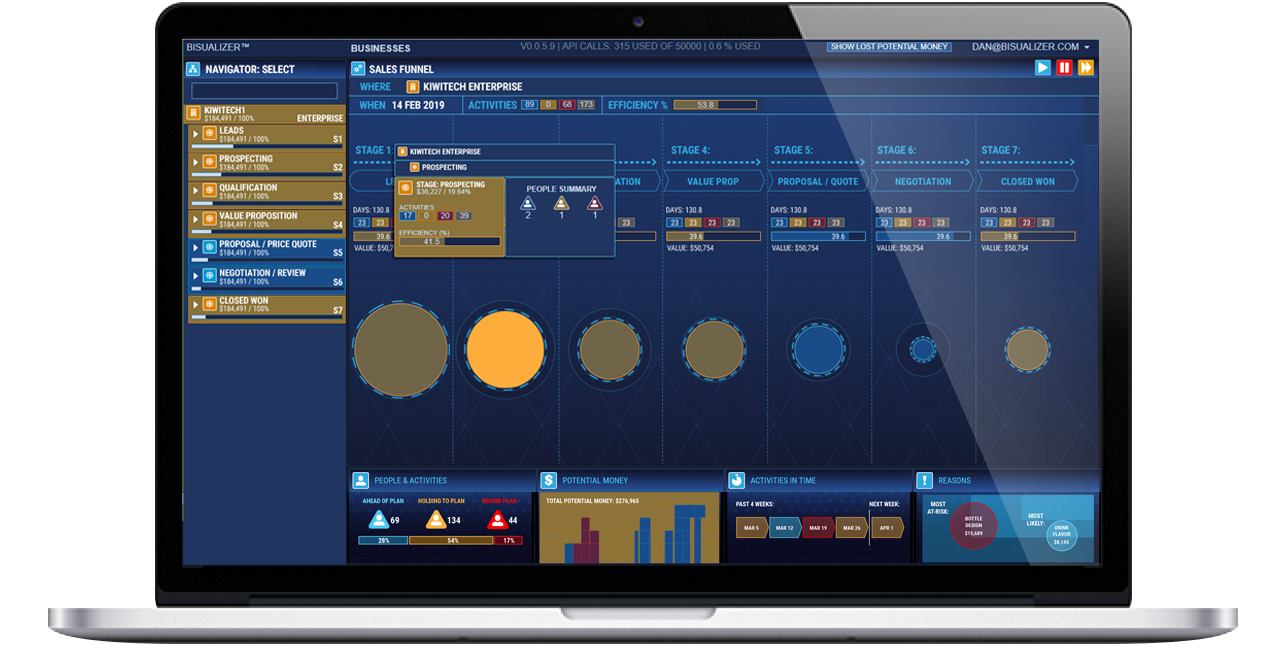 See everything. Instantly.
Radically improve accountability and results by literally seeing all of your Salesforce data at once.
Bisualizer helps Salesforce users visualize decisions.
Understand your sales funnel from multiple perspectiveS